Welcome to our first ever Unofficial Patch Notes for Fortnite v7.30! We'll go through most aspects of the game to give you a central overview of things that have been added and that have changed but did not get mentioned in the Official Patch Notes. We'll also exclude leaks that are already well known.
Here's how it works:
This is a collection of things we consider interesting going through the files of this Patch. We compare the files to the previous patch, this means things you see here are new. However, as this is datamining, nothing here is set in stone. We will add speculation and thoughts to some points. These will be written between Round Brackets/Parentheses and in italic (check out this amazing example). Let's begin!
Skins:
All v7.30 Skins can be browsed in our datamining section. We won't list every skin here, only those that are out of the ordinary and require further explanation:
Dark Cupid

There are several files hinting at a "Dark Cupid". In case you don't know, Cupid is the Love Ranger. It looks like you'll be able to unlock it by doing special challenges. There's also an icon but it is currently using a placeholder image.
"Speed_Skating" Emote

Hard one to find and not a lot of information about it. The only file we found was the Outro animation file. It shows the end of the animation of this emote. You can see the bit of animation in the gif below: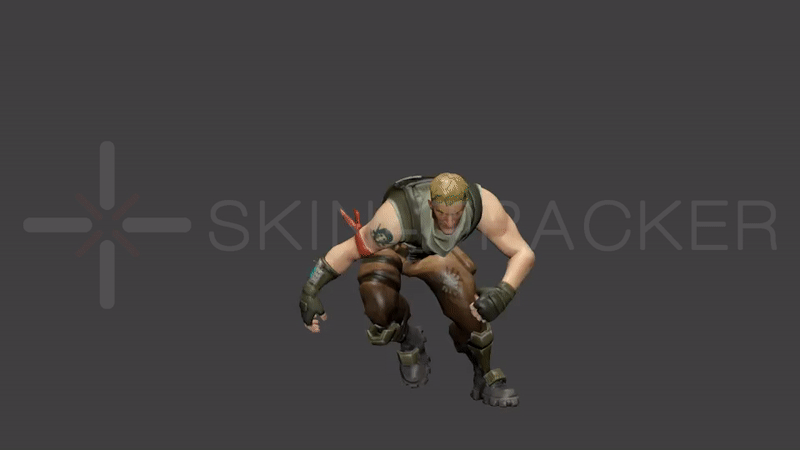 FestivusCuddleTeam (Dance Bear)

This seems to be a modified version of the Cuddle Team Leader Skin. It will either only be visible during the event or a new permanent skin. Check out the image below for an indication of how it will look like: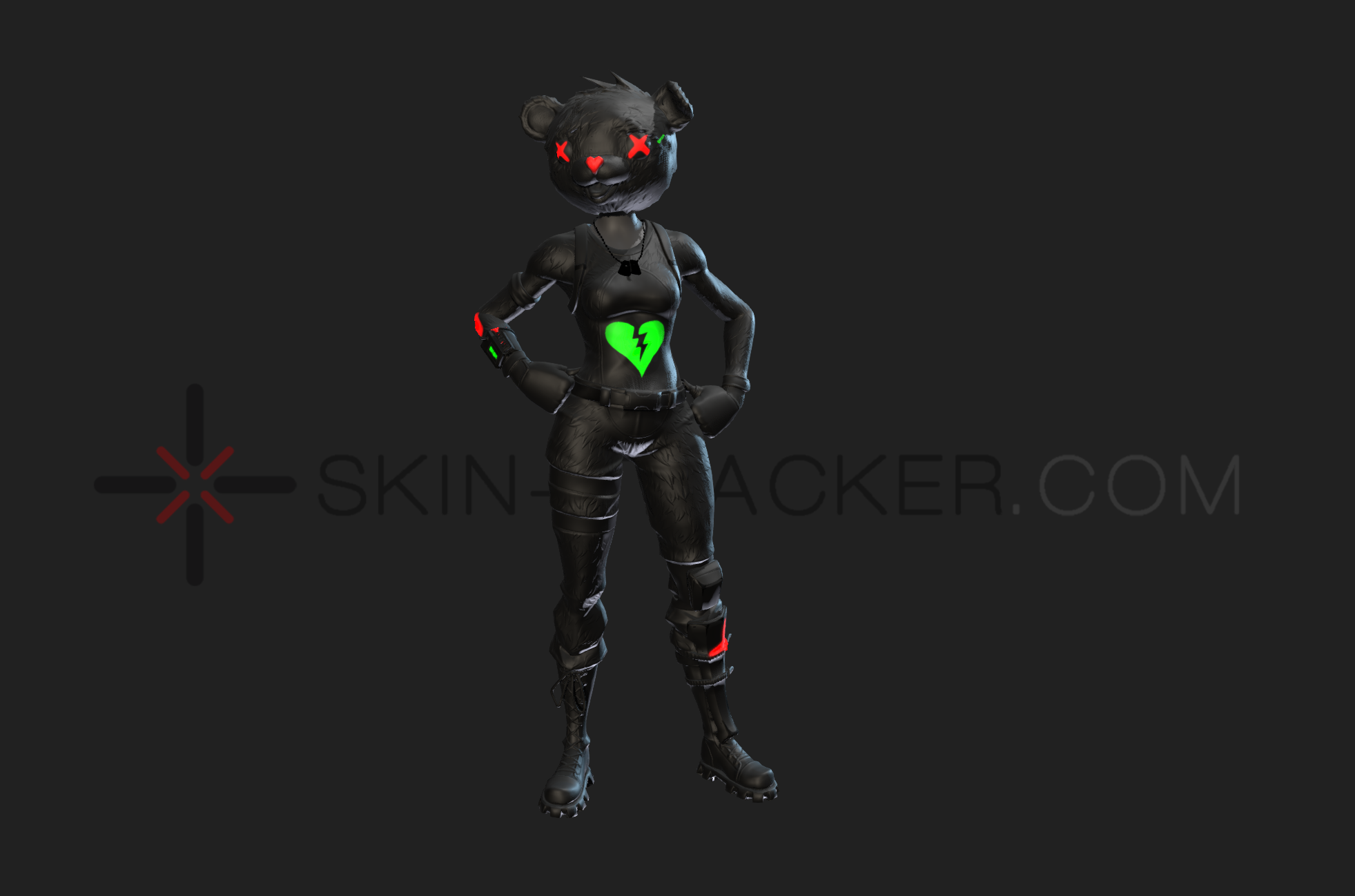 Dumpling

We don't know much about this one. It is based off of a (ingame) restaurant and seems to be it's mascot (a careful guess could be that it's part of the Bao Bros Set you'll read more about later). Below you can see the only mesh we have of it. It doesn't have textures, so it's grey but it could give you an idea. The second image shows the mascot of the restaurant which seems to be related to this skin.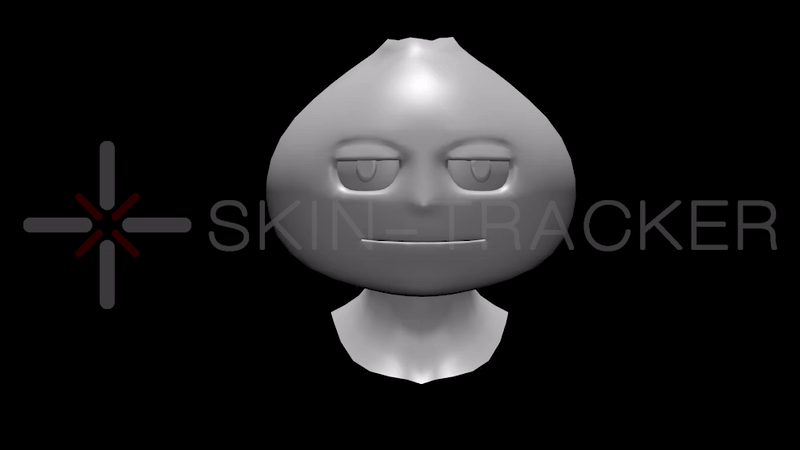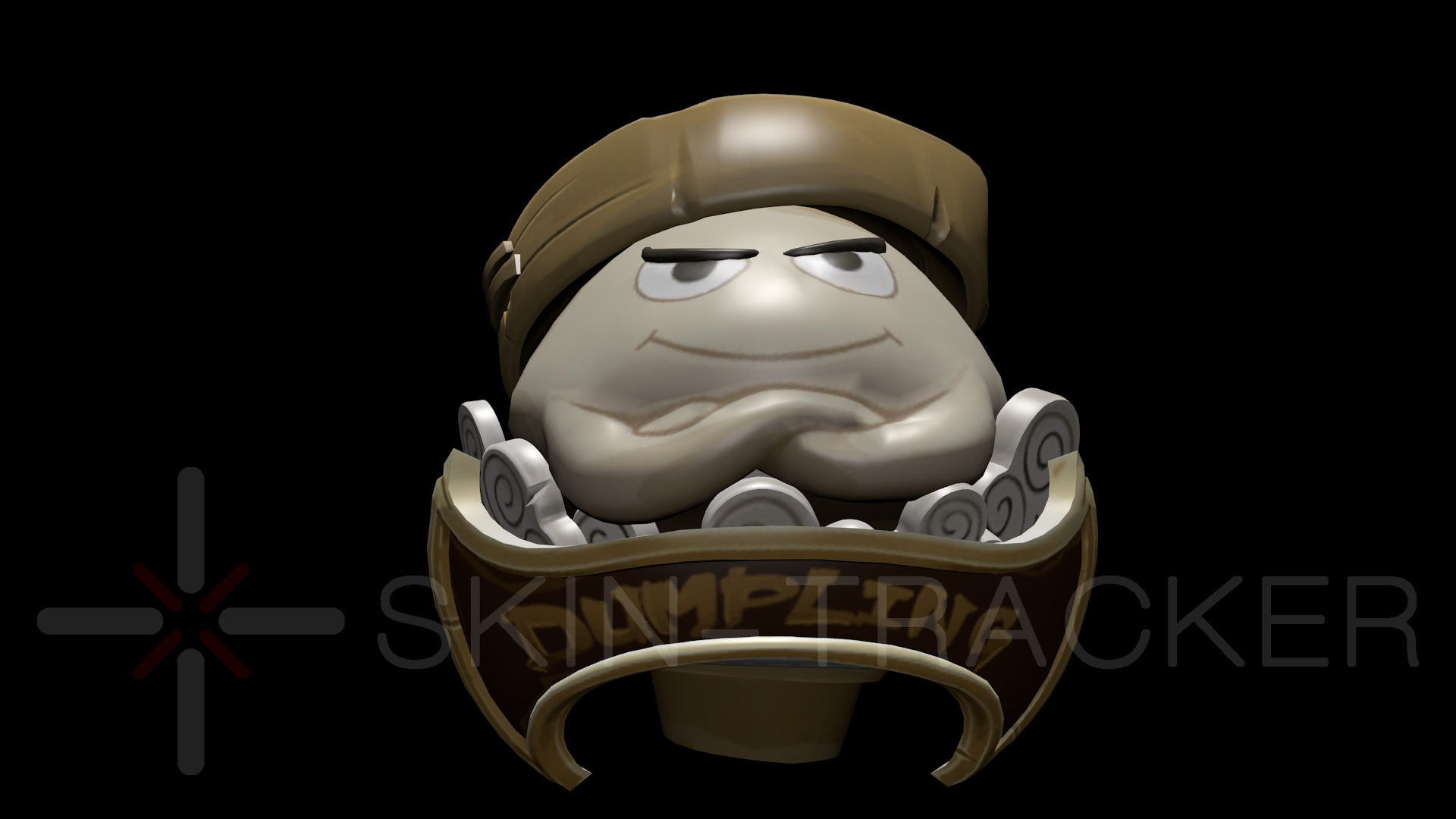 Marshmello Glider

No images this time. We only have some hints at it in the files. It seems to feature the Marshmello logo though.
Marshmello Weapon Skin

You heard right. Take a look at the pattern below to get a grasp at what it could look like. There seems to be a color gradient going through the dots, possibly animated (We believe it will be a wrap though)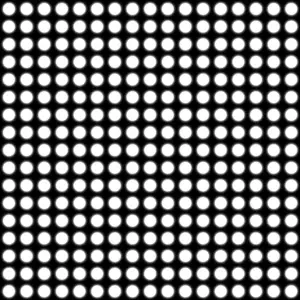 Sets:
These sets are new in the files. There are two seperate ways to find them. They have their filenames or Epic Games internal Strings and their ingame names. Sometimes it is not possible to know which is which so a set could come up twice, once as the internal name and once as the ingame name. We'll start with the internal names:
Cosmetics.Set.DumplingMan (Thats the dumpling we already found the head mesh of)
Cosmetics.Set.Scrapyard (Kitbash and Sparkplug)
Cosmetics.Set.Squishy (Most likely the Marshmello set)
Following you'll see the names that the sets will be called when they are released:
Boneyard
Marshmello (obvious one)
Bao Bros (could be dumpling but that's speculation)
LTMs:
LoadingMellow "LOCATE JEWELS HIDDEN IN SAFES DROPPED RANDOMLY ACROSS THE MAP."
Strings:
Everything you can read as plain text in the game is stored in strings. These could be names of skins, description of skins, names of items, item descriptions… We sadly don't know what these string exactly belong to but they can give a good hint at future releases etc. In the list below you'll see all new string excluding the usual leaked skins.
Activate Time Trial
Activate Vehicle Time Trial
After Last Spawn Go To
Already at Peak Snowman
Ambient Gallery
Arctic Base Parts Gallery
Arctic Base Roof & Stair Gallery
Arctic Base Wall Gallery
Arctic Island
Arctic Lab
Bao Basket
Bao Bros
Barrier
Bottle Rockets
Bottom
Burning bright. (item description?)
By NIBLL
By Zarbot
CRAFT
CRAFT AND SLOT
Challenge Gallery
Chest & Ammo Gallery
CoLLAMAsseum
Comms Station
Creates an impenetrable area.
Deal damage with Scoped Weapons to opponents
Disco Gallery B
Dive! Dive! Dive!
Drop in to Pleasant Park and enjoy the show. Respawn enabled.
Eggstraordinaire
Eliminations To Win
Enjoy the show!
Error: Too many players with 'edit' permissions
Event Leaderboard
Explorer Outpost
Final Stage: Dance on a concert stage
Final Stage: Dance on top of a giant metal dog head (This line already existed but it has been slightly modified)
Firewalker
Fly happier.
For all your musical needs
Free to unslot
Fueled by flames.
Gathering results
Get a score of 5 or more at the Shooting Gallery east of Paradise Palms
Get a score of 5 or more at the Shooting Gallery east of Wailing Woods
Get a score of 5 or more at the Shooting Gallery north of Retail Row
Go long…
Gridiron Rumble
Keep Moving
Llama Liberator
Marshmello (This could be the actual ingame name of the Marshmello skin. Again, only speculation)
Mello Made It Right
Mello Rider (another hint at the Marshmello Glider?)
Movement Modulator
NFL Rumble
Nautilus (Kind of random, but it means they're serious with the Deep Sea Set)
New England Patriots – Super Bowl LIII (Football skins February 3rd.?)
Open (Hold)
Outburst
PH Challenges (PH is the Dark Cupid in the files as far as we know)
Party at Pleasant Park
Piano Gallery A
Place several Torch and Glow Stick variants
Pop 10 golden balloons
Press E to Light (Requires 10 Woord)
Really get into it. (Skin description?)
Reinvigorated by the warmth of the flame. (Skin description?)
Represent one of the two teams from the Big Game by fighting for the Victory Royale in an action-packed mode where the first team to get 100 eliminations wins!
Research Outpost
Respite
SHRIMP (WTF?)
Search a Showtime Poster
Set up a custom mobile HUD.
Showtime
Showtime Challenges
Souped Up
Stage 1: Dance on a sundial
Stage 1: Dance on a truck stop sign
Stage 2: Dance on top of the new Durrr Burger restaurant
Starlight Stallion
Reactive: Lights up while using musical emotes.
Steamed up and ready for action.
Steamy and savory.
Steel Wool
Storm Steward
Streat Festival
Temperate Island
The ice is beginning to thaw.
Use Keep It Mello at a trucker's oasis, ice cream parlor, and a frozen lake (Keep it Mello emote challenge)
Victory by the spoonful. (Skin description?)
Vinder-technician (Skin name?)
Visit the Showtime venue (Challenge?)
Additional Notes:
It happened before and it will happen again. Going through the files we sometimes things we're not sure how to interpret. A few days later they often get announced by fortnite themselves. The following list contains some of these things. Please don't forget that, even more than the rest, these points are highly speculative.
FestivusFileMediaSource links to a Video that should be in the Game Files but can not be found with the current key. "[…]/Materials/Source/FestivusVideo.mp4" is not in the files. (Our careful guess is that it is either in an encrypted pak or will be loaded while playing.)
Mentions of an "Earthquake" Event. (This could be part of the Marshmello Event but we figured we'd share it)
Keep it Mello Challenges aka "Showtime" challenges. Various challenges require you to use the "Keep it Mello" emote. It's not clear however what they will unlock
That's it for now. Let us know if you like this format, shoot us a tweet and follow us @SkinTrackerCom. We also just started our new Discord Server you can join to get even more Skin-Tracker news and give us Bug Reports. This post might get updated with some new informations or things we misinterpreted, let us know if we made any mistakes.