Welcome to our Unofficial Patch Notes for Fortnite v8.50! We'll go through most aspects of the game to give you a central overview of things that have been added and that have changed but did not get mentioned in the Official Patch Notes. We'll also exclude leaks that are already well known.
Here's how it works:
This is a collection of things we consider interesting going through the files of this Patch. We compare the files to the previous patch, this means things you see here are new. However, as this is datamining, nothing here is set in stone. We will add speculation and thoughts to some points. These will be written between Round Brackets/Parentheses and in italic (check out this amazing example). Let's begin!
Skins:
All v8.50 Skins can be browsed in our datamining section and our Battle Pass Season 8 Page. We don't list every skin in this post.
You might already have heard of it from different leakers but it didn't really seem to catch on and be realized. A mesh for a male head named "Shiny" has been added to this update. "Shiny" is the internal filename for Luxe. Take a look at the mesh below or read more about it in the Strings.
There's not too much about this Glider. Just a few files that let us know it exists. There's one texture related to it that could lead us to believe that it will have a sort of shattered glass look. Don't mind the color, it's a mask and they're not representative of the actual glider color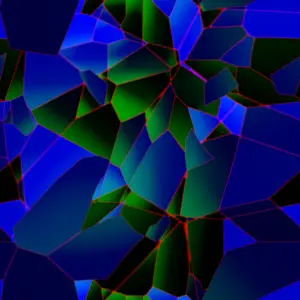 This is the internal name. While the actual name might be in the list of strings we don't know which of the strings it is. There are only two files but they actually almost confirm 3 Skins. The files are for a Back Bling and a Pickaxe. This heavily hints at a complete outfit with Back Bling and Pickaxe. There have been very few occasions in which Back Blings got released without fitting Outfits.

We have more almost secure Skin leaks below in the Strings P1 section.
Sets:
These sets are new in the files. Following you'll see the names that the sets will be called when they are released.
Formatting is: internal name on the left = Ingame name on the right
Cosmetics.Set.AshtonBoardwalk = Avengers
Cosmetics.Set.AshtonSaltLake = Guardians Of The Galaxy
Cosmetics.Set.BrokenLight = Broken Light
Cosmetics.Set.Interstellar = Interstellar
Strings P1:
Everything you can read as plain text in the game is stored in strings. These could be names of skins, description of skins, names of items, item descriptions… We sadly don't know what these string exactly belong to but they can give a good hint at future releases etc. In part one we'll go through strings that we might be able to get some good info out. Each set of strings or string gets a small commentary with some infos we think are relevant.
Guardian Axe (GOTG Pickaxe?)
Fit for an outlaw. (GOTG related description?)
Guard the galaxy in style. (GOTG related skin description?)
Star-Lord Outfit (Outfit Name)
Star-Lord Pack (Back Bling Name)
Dance Off (Emote name)

Star-Lords perfect distraction (Emote description)
In Guardians of the Galaxy Star-Lord does a dance-off to distract the villain. These two strings above are new in the game and would fit perfect as a fortnite emote resembling this dance. This leads us to believe that the Guardians of the Galaxy Set is built the same way as the already available set with Black Widow. It'll consist of the Dance Off Emote, Star-Lord Outfit and Star-Lord Pack
Here's the scene from the movie so you can get a hint at what the emote will look like:
Do something good, something bad, a bit of both!
This is a quote from Guardians of the Galaxy aswell as you can see in the video linked below:
The Beastmode Wrap Bundle already has been leaked. This String however confirms it as a bundle and not as singular Wraps. It'll most likely be released when the Beastmode Outfit comes back to the Item Shop.
Strings P2:
In part 2 of the list of strings we  list every new String added with this patch that we think is related to skins:
An extra style option for Ember
An extra style option for Master Key
An extra style option for Sidewinder
Arcana
Astral Axe
Bananas never split.
Bash with bluster.
Bring the thunder.
Cut down cosmic threats.
Flint Striker
Gem studded shine axe.
Get the goods in style.
Ember (Night)
From the dark side to the light.
Interstellar style.
Master Key (White)
It's a dirty job but somebody's gotta do it.
Light breaks through.
What lies below…
You know the drill.
The universe weeps
Daring Duelist
On the path to riches.
Perfectly cut.
Rockbreaker
Shattered Wing
Shine like a diamond.
Sidewinder (Dark)
Soar on wings of mystery.
Something something… Vault?
Straight to the point.
Swing through the stars.
Additional Note:
This time there is an unusual amount of Strings that sound like Skin Names and descriptions. This means that all the encrypted paks are most likely skins and we'll get encrypted skins on a regular basis now.
Strings P3:
The last and third part of our list of strings consists of random unassigneable strings. We don't know what they're for. If you know anything about any of these strings hit us up on twitter.
ACTION FEED
Account Sharing
Allow Multithreaded Rendering
Autostarts in
Balance
Balance cannot be restored
Beacon Color
Beacon Scale
Boosted Health Threshold
Break through.
Building Foundation
By Callum5tewart
By Pr0Spartaner
Cancel Hover
Circumventing Ban
Circumventing Region Lock
Click on a player's name to be taken to their elimination on the timeline.
Diamond Star
Earn free rewards and unlock additional styles for Sidewinder, Ember, and Master Key.
En garde!
Extra Credit Challenge Completion Token
Extra Credit Challenge Skin Unlocked Check
Extra Small
Luminos
Lunar Light
Shard Break
Silver Sledge
Slice 'n dice
Squad Formation
Squady
Stay with Party
Sterling
Universe
Removed Skins:
Additional Notes:
It happened before and it will happen again. Going through the files we sometimes things we're not sure how to interpret. A few days later they often get announced by fortnite themselves. The following list contains some of these things. Please don't forget that, even more than the rest, these points are highly speculative.
Here's a short animation for the Shadow Bomb. As it also has an icon,  a mesh and a String now it should release fairly soon.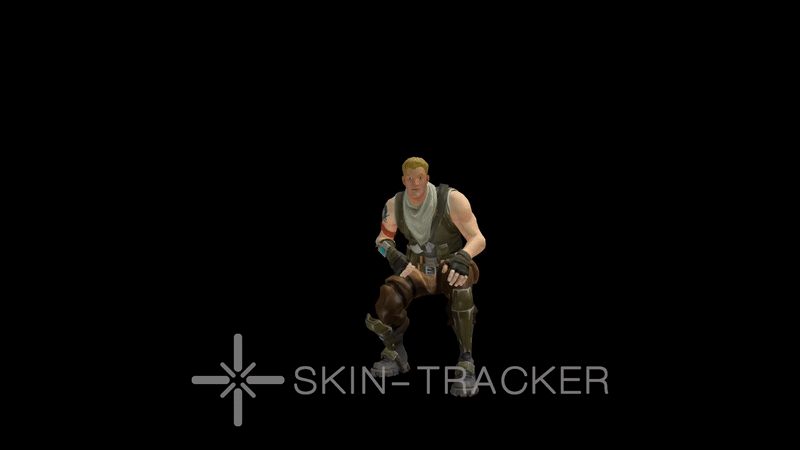 That's it for now. Let us know if you like this format, shoot us a tweet and follow us @SkinTrackerCom. We also just started our new Discord Server you can join to get even more Skin-Tracker news and give us Bug Reports. We're still only beggining with these posts and hope you can already enjoy them in this state. This post might get updated with some new informations or things we misinterpreted, let us know if we made any mistakes.