Superman is new in Fortnite but so far Players can only see him in the Battle Pass Menu Tab. Along with a Showcase of all rewards we watch Fortnite Superman Gameplay before release!
When is Superman releasing in Fortnite?
You can see a countdown in Fortnite showing you how many days are left until Supermans release. He will come out officially on August 12th, read more about how you can get him and see some early gameplay below.
How will I be able to get Clark Kent in Fortnite?
The first requirement to get Clark Kent is to own the Chapter 2 Season 7 Battle Pass in Fortnite. Once you've earned enough Battle Stars you'll be able to Unlock Clark Kent in his special Battle Pass Section. Thankfully you still have quite some time left to stack up on Stars until you can Unlock the Skin on August 12th. 2 Pages with 5 rewards yeach will give you up to 10 unlockable items to earn! Here are all rewards. As the required Battle Pass stars haven't been announced yet, the prices are based on other Battle Pass items:
Page 1:
Clark Kent:
Battle Stars: 9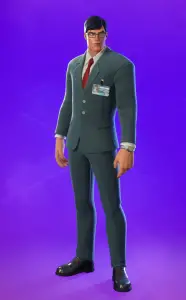 To Unlock Clark Kent you'll need 9 Battle Stars on Page one. His Built-in Emote in which he transforms into Superman, needs to be unlocked seperately.
Superman Shield:
Battle Stars: 3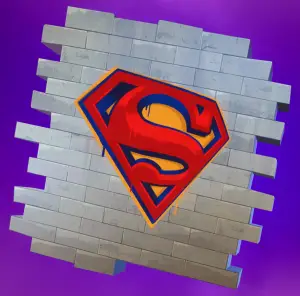 The Second Superman Reward is the Superman Shield Spray featuring the Iconic Superman Logo. Based on other Sprays from the Battle Pass you should be able to get it for just 3 Battle Stars!
Secret Identity:
Battle Stars: 7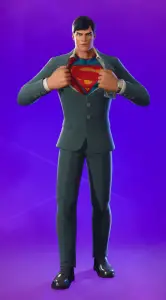 Secret Identity is the Built-In Emote which Transforms Clark Kent into Superman. It also works backwards so you can go from Superman back to Clark Kent. This will also work on the Unlockable Dark style you'll see on page 2.
Call To Action:
Battle Stars: 3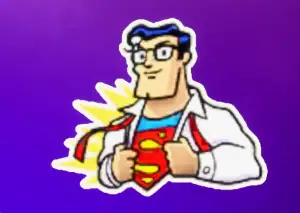 The Call to Action Emoji shows the Built-In Emote in a cartoonized version and most likely will be available for 3 Battle Stars.
The Daily Planet:
Battle Stars: 6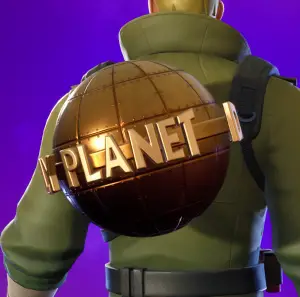 This Back Bling is one of two for the Superman Skin. The Daily Planet is the Fictionary Newspaper in which Clark Kent works in the Superman franchise. Once you unlock the Dark Styles for the Skin you will also receive a Dark Style for this Back Bling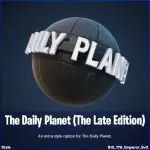 Page 2:
Kal-El's Cape:
Battle Stars: 6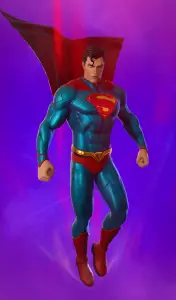 The Kal-El's Cape Glider is Built-in With Superman so you won't be able to use it with any other skin. It makes sense because it is heavily customized to Superman's Skin. Cost: 6 Battle Stars
Superman Banner:
Battle Stars: 3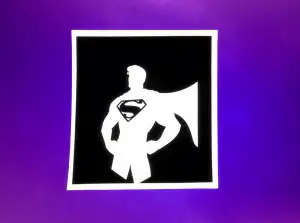 It's a Banner Icon for 3 Battle Stars, not much else to say except that the Cape and the Legs look a little off if you ask me
Solitude Striker:
Battle Stars: 7
Similar
to the Back Bling you will also get the Dark Style of this Pickaxe, most likely by doing challenges once unlocking the Dark Variants. Understandably this Harvesting tool is quite controversial due to it's big size and because it doesn't really look like anything Superman related. Maybe it's good in combination with The Devourer or other Skins.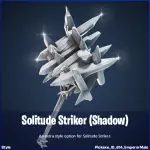 The Last Son Of Krypton:
Battle Stars: 3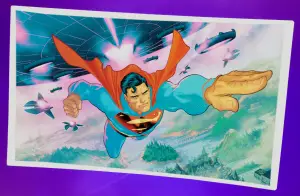 Francis Manapul created the Art for this Loading Screen worth 3 Battle Stars.
Clark Kent (Shadow):
Battle Stars: 8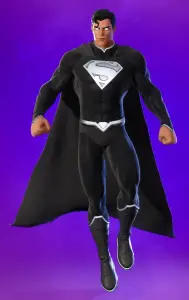 The Last Reward in the Superman Battle Pass Tab is the Shadow Style for Clark Kent looking pretty impressive.
Clark Kent and Fortnite Superman Gameplay before release:
To finish this Article here's Fortnite Superman Gameplay before release with the Pickaxe, the Back Bling and the Skin in Fortnite:
In the Gameplay you can see how big the Pickaxe really is but also how sick the Glider is. Have fun grinding Battle Stars to Unlock the Superman Rewards!